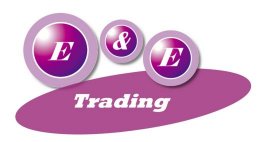 ---
US Military Division
Our Mission
E & E Trading has served as a great supplier for contractors of the United States Government and its military branches for more than 25 years. And today, proudly boast of our product offering and exceptional customer service. Our goal is to be in all of the military related markets that we serve offering exceptional service.
E & E Trading exceeds the industry standard by quoting all customer inquiries immediately or within few hours.
We offer one-stop shopping experience with our product-offering, more than 25 years of experience and knowledge.
Our customers rely on our express domestic and abroad shipment services. Whether your needs are simple or complex, we will help to improve your productivity.
We have an extensive library of military specification drawings and huge inventory to satisfy your needs immediately.
To see our product offerings please click here.
---
Contact Information
For pricing and status check please see our contact page. We have min $100 order, $50 line item limit.
To purchase thru our web store click here or please visit www.eandetrading.net
There is no order limit for our web store purchases. We are constantly adding new items to our web store.
For our mil-spec product categories click here.
---
Sale Conditions for US Military Items
We only ship via FedEx only. You can use your FedEx account.
We accept all credit cards via PayPal or company checks, prepaid only.
We ship items from our California location.
We provide our Certificate of Conformance (CofC), free of charge. We do not provide manufacturers' CofC.